UM, so today i woke up angry because the phones were constantly ringing,

cell phone + house phone. i was so mad that i just ignored the phones

for the rest of the day and went out to bebe's house,

couldn't care less who it was that kept ringing

every five minutes, literally. we went to eat at sunnybank,

oh theres this little bar that has the nicest food! and MILK TEA !

i could just die for it. THEN went to his house and he went to sleep

because he was feeling a bit under the weather,

so that gave me the opportunity to rid the house of cat hair,

since im allergic and its everywhere and while

doing so watched the Fashion Channel.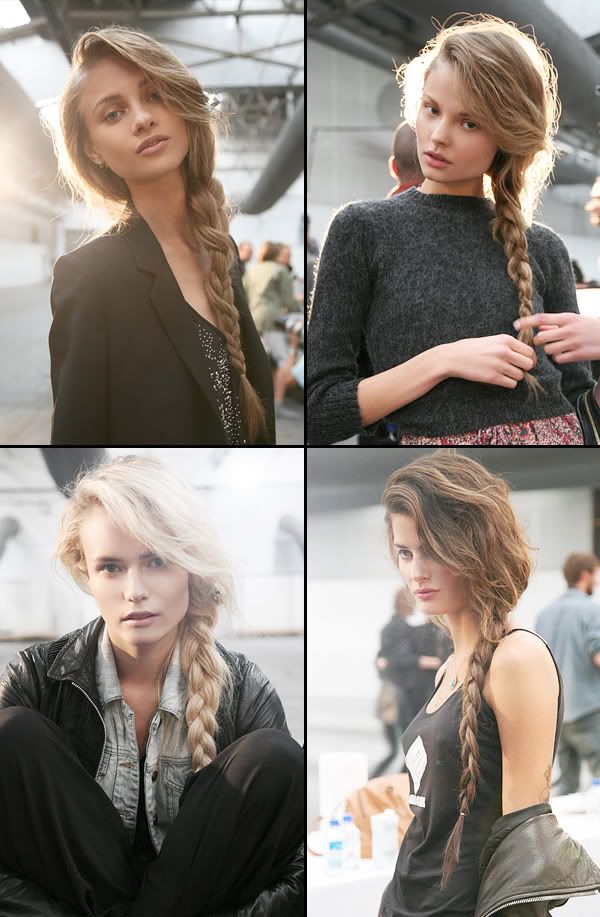 Side-braided hairstyle backstage at Alexander Wang Spring 2010

This is my favourite, im actually growing my hair out and dying it black again or streaking my hair extensions so i can do this :) because i really like it, even though

i kinda already wore it like that when i was younger, but still !

Great for the Autumn (Fall) slash Winter 2010 and Spring slash Summer 2010 seasons.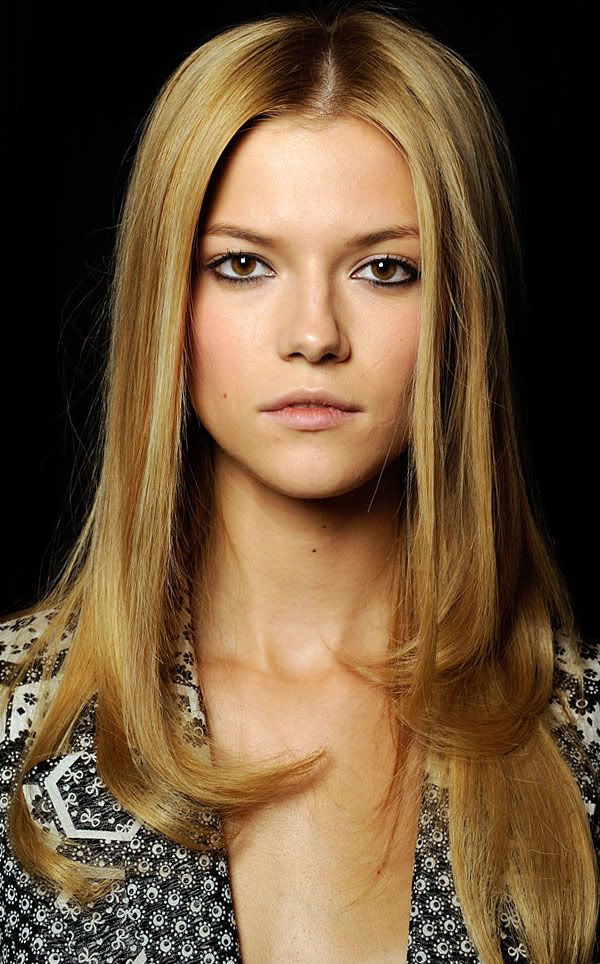 70s inspired long hair at Anna Sui Spring 2010

Alas, the Center part, or Ass/Bum Part as some people like to refer to

it has returned, its okay, i like an off-center part more though.

i was thinking of doing this a while ago, but then thought against because my layers are too short.

I think this looks absolutely HORRIBLE on people with a large forehead

as it makes their eyes look all teeny tiny than they already do.

Looks cute with girls with big eyes and small features though, i saw one girl

with straight ash-darkish-blonde hair in the city with massive eyes framed with thick

mascara and very little eyeliner with minimum makeup and she looked stunning.
but that could have also been the docs and the white princess polly dress she was wearing!

Great for the Spring 2010 / Summer 2010 season.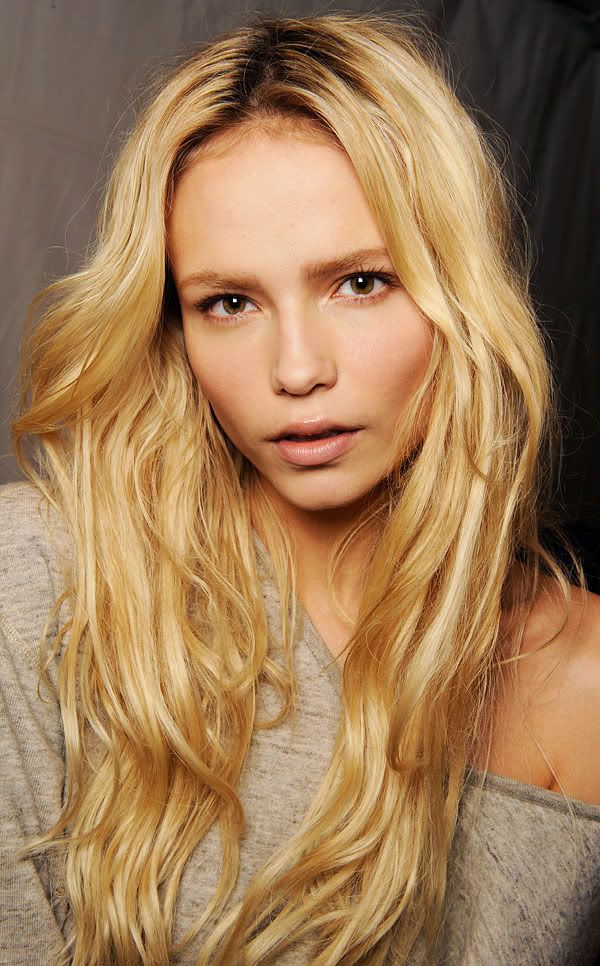 1970s inspired, textured hair at Chloe Spring 2010

Yay ! i like this alot more than plain straight center parts, its just too.. plain or flat ? i don't know, flat hair always made everything stand out more on the face and look funny like the eyes, i guess i just haven't seen anyone pull it off yet who isn't someone in a magazine slash a model.
ps: wow, her eyes are so striking and intense. i love that colour.
Best suited to the Spring 2010 / Summer 2010 season.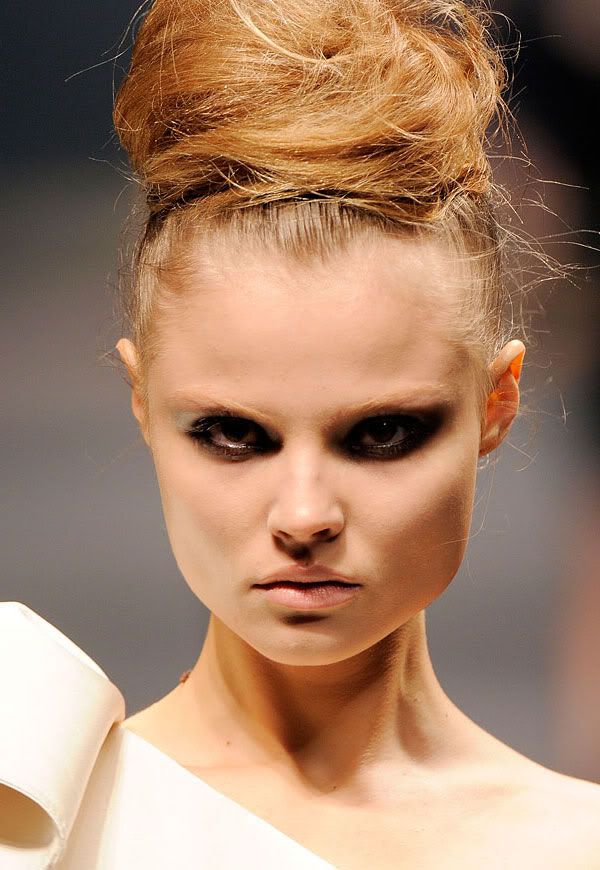 Messy top knot at Lanvin Spring 2010

yay yay, i really really love this,

more than all the others because its not something old that has just

been brought back into fashion, or maybe it was and it just hasn't clicked in yet,

i wouldn't know would i, well, to me its all shiny and new.

so its love, and one day ill be able to do it.

Pretty sure, its perfect all year round.